Kathy Anderson
Normally my rust dye process involves steaming the wrapped bundles in an old enamel pot in the house, but yesterday I took advantage of the heat and humidity and let them do their magic outside.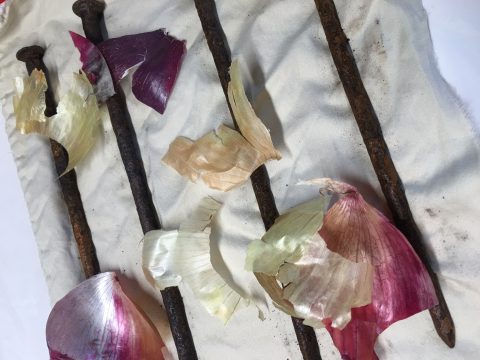 Rusty landscape spikes and onion skins are laid out on cotton muslin.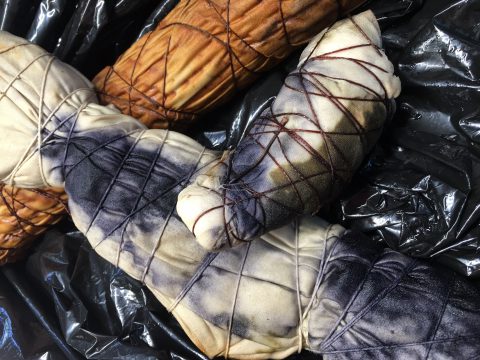 Bundles after they have been "stewing" in the black plastic bag  for several hours.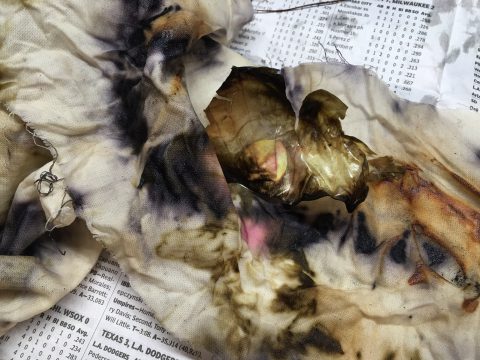 Unwrapping the bundles is always my favorite part… never know what lies within until the big reveal!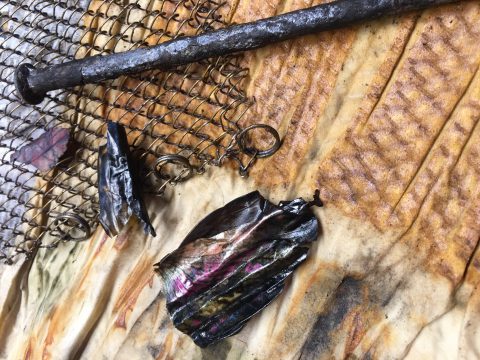 Red onion skins, rusty spikes and a fireplace screen combined to transform this piece.
 "And what do you do with the cloth once it has been rust dyed?" you ask.  Not sure… maybe warp for a runner,  fringe on a wall hanging, accent pieces in a scarf…. who knows!  Visit Studio #7 during the Studio ArTour to find out!