Painter Fred Sommers talks about what inspires him
Fred Sommers writes:
To me this season of lavish beauty breathes PRAISE. I see
the gold as it reflects pure light, far brighter than the lightest artists pigments available and it
helps me praise.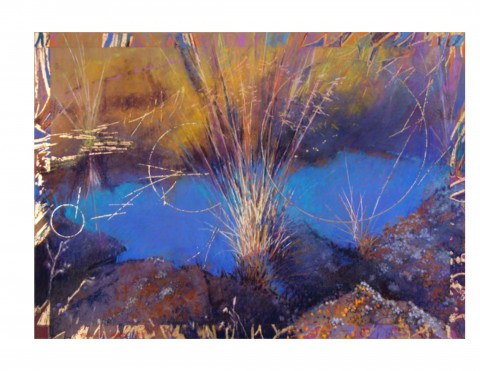 After a summer of traveling and teaching, I am enjoying time in the woods and along the streams near Northfield.
I am often in awe during the "between" seasons like these days between summer and fall when brilliantly colored leaves fill both the trees above and paths beneath our feet. When leaves are floating on water, they hold me to the earth while the reflections on the water link my thoughts upward and beyond to the heavens.
Some new paintings are still on my easel and part of the excitement of the Studio ArTour is the opportunity to see artists' work in progress.
This is the 40th anniversary of Somers Studio and Gallery and I look forward to more adventures to come. The building I'm working in also has an anniversary: 100 years ago the builder put his signature on one of the beams in the lowest level.