Mark Daehlin Introduces a new line of Paintings
Hello, Artour Members and Patrons!
I'm very excited this year, as I will be introducing a new line of small tabletop paintings.  I've always been fascinated with the miniatures the Masters made from time to time.  Their meticulous paint application and precise imagery are amazing.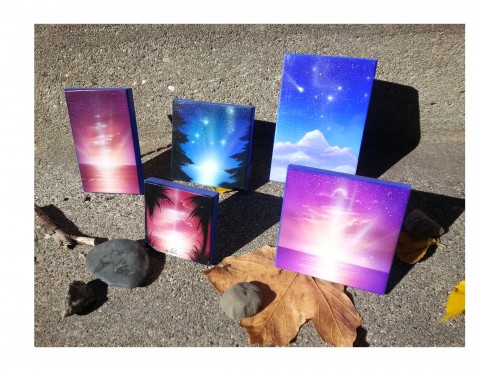 My new images are 3×3 " up to about 4×6″ images applied on 1/2″ thick board, mostly in acrylics with a semigloss clear coat. Each comes with a prop so it stands up and is perfect for that small spot on the shelf or mantel.  Most are miniature versions of my large airbrushed skies/oceans/mountains, but extremely affordable.  I hope you come to the Artour this year and stop in to say hello and see what's new!  There are also some plein air images of the local area no one has seen before!  See you then!
Mark Daehlin  #5 on the tour.  904 Division St.  Northfield 55057