Toni Easterson explores the "Fabric of Our Lives"
Toni Easterson's studio, like many others, is in her house.
It has a southern exposure with lovely light pouring in through 3 big windows;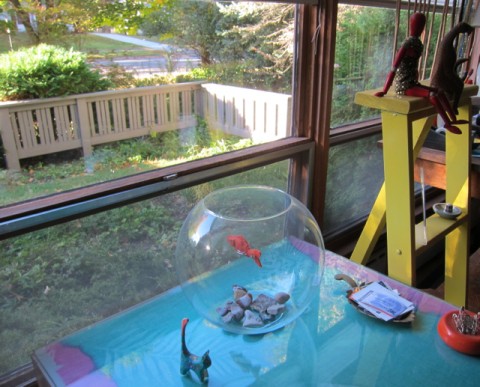 what better place in the house to work? It is a very neat and organized studio with swathes of color hiding behind beautiful cupboard doors.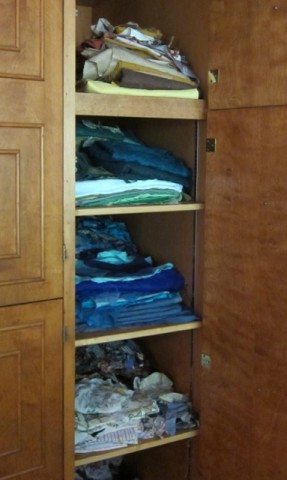 Toni trained as a graphic artist- so many from her family, past and present, are artists.  She originally had a graphic design and advertising business  in Connecticut but one day went to an exhibit at the Textile Design Center in Minneapolis and fell in love with fabric.
She brings this graphic sensibility, as well as her rich life experiences- such as travel, living on the ocean, fishing with her father or  doing beadwork with her aunts -to her work.
What you see when you visit, is that she weaves her work figuratively and literally throughout her life; with beautiful things all around her and stories from her past.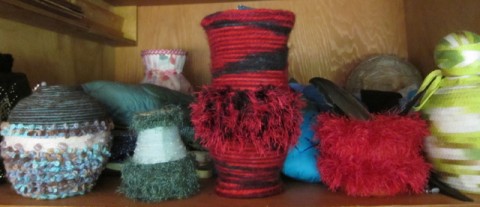 Toni's work is often about lives and stories. She loves old fabric and the stories known and unknown that go with them. She likes giving them "another life".
What will she be selling at the studio tour: cards, wall art and a goodly amount of less usual fiber pieces like her quilt sculpture among other things.
She is excited about a new quilt sculpture she has made that has an armature in it can hold its shape in any way that one chooses to form it.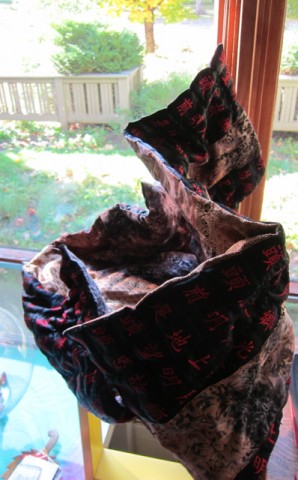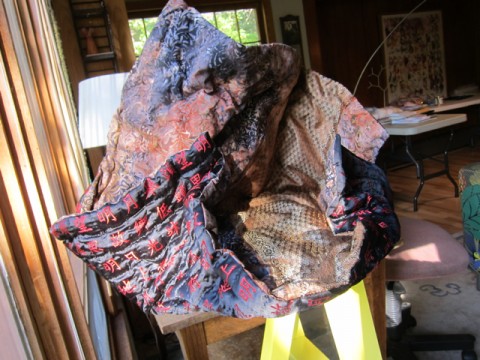 When  asked what inspires her, was it her heritage?  She said,  yes, but really, everything!
For more information on Toni's work you can check out her web page: http://www.tonieasterson.com