Fred Somers, Studio #8
" Shimmering " hold your breath 6 x8 oil on linen cannon valley wilderness.
   Alone moments of being held in Gods breath of shimmering light and sound cadmium glory .
"Cadmiums song" 8×10 oil on linen . Just above twostep spring feed waters gently flow reflecting colors of heaven and falls cadmium glory .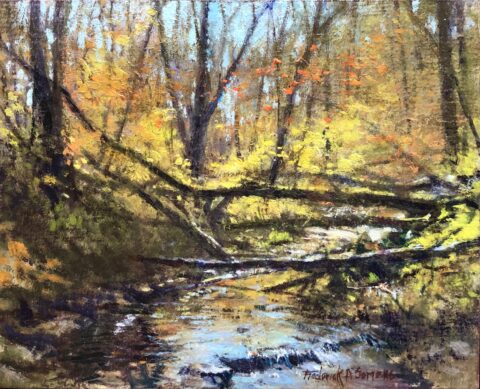 "Held in Hope" 9×12 pastel on Canson poured pigment hard and soft pastel . Autumn leaves held in slow moving waters from deep spring waters flowing over ancient limestone valleys .