Studio ArTour Artist Reid Hendershot
I focus on using local wood whether downed from storm, disease, or insect damage, often from the local yard waste site or neighbor's yards. What could have been firewood still holds a tangible warmth.
While most often making treenware like  stoppers, rolling pins, candle holders, spatulas and butter knives, I have started a new line of tiny keepsake boxes, some like round cherrywood salt wells, others square or rectangular with bronze-pin-hinged tops made from contrasting  local woods. Just darn fun…
Butter knives of ironwood and walnut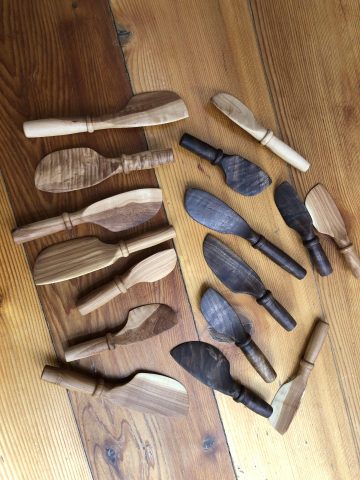 Keepsake boxes from cherry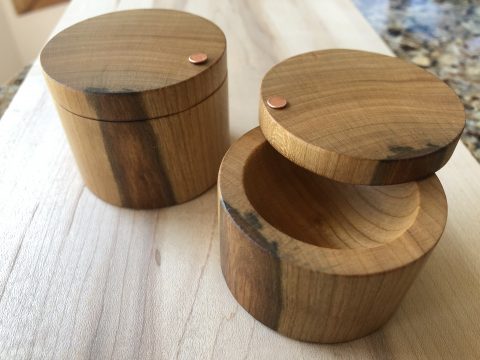 Cherry box with a walnut top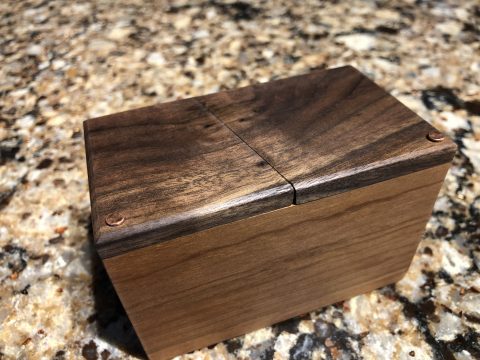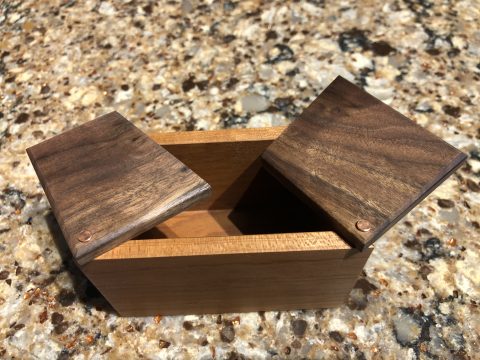 I am open by appointment and have limited stock in the Guild Gift Shop.