Studio ArTour artist Rebecca Tolle
Staying safe this year is on everyone's mind and I am looking forward to seeing your "mask on" eye smile!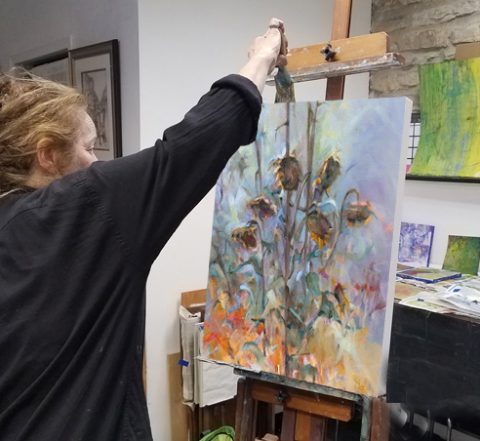 Teaching classes/workshops is a large part of what I enjoy doing. Planning for more demonstrations on oil techniques which can happen at a safe distance. Techniques displayed are adding in cold wax to the oil paint for textured and layering options. Another favorite is using mediums and creating a soupy mixture of oil paint and painting quickly. Stand back for that one- it is quick, spontaneous and messy! But you will love it!
What will not change is how much I LOVE to talk about art and introduce others to what being an artist is and the appreciation of all art. It is the passion about painting for the stories told and how to teach others the beauty and love of self-expression through art.