Studio 10, Paintings, pottery and Jewelry!
Studio number 10 features artists Julie Fakler, Dianne Lockerby, and Jillian Steger.
Julie creates vibrant original one of a kind domestic animal paintings and pet portraits. Julie paints custom ordered pet portraits ask her for details when your on the artour.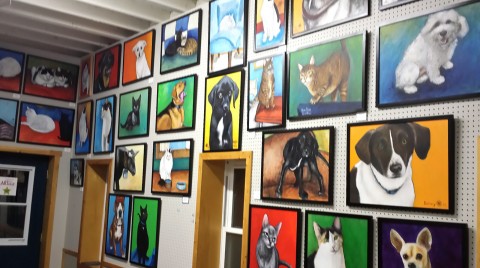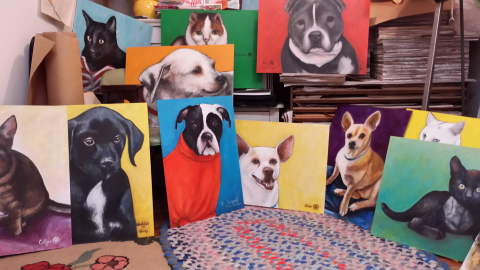 Dianne Lockerby creates one of a kind functional stoneware pieces to use on your serving table. Dianne also creates non-functional leaf masks for your walls.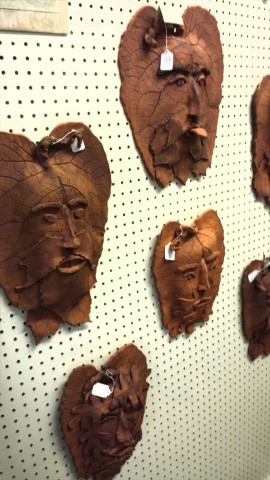 Jillian Steger loves the materials and colors that she uses to make her jewelry. Hand cut stones, vibrant piece of leather, shine of silver all give Jillian great joy as she creates her jewelry.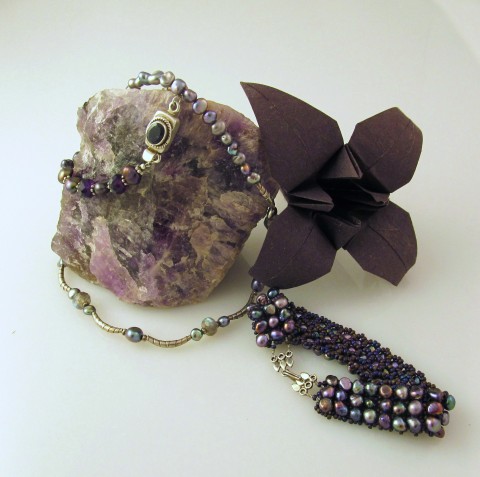 Stop by to view our new work, get a head start on your holiday shopping, try some yummy treats and put your name in a drawing for a gift basket.
Studio number 10 always has a great spread of treats, award winning white chicken chili, pumpkin bars, hand made candies, apple pie bars, pumpkin cookies with brown sugar frosting, mini quiches, local cheese from the Cheese Cave, and wine.