Beads and Beauty in Studio 16!
I'm starting to prepare my studio space for Art tourists.  All season long I set up my art fair tent and create a mini gallery at multiple art fair venues.  But at the Studio Artour, welcoming people into my working space is so much for me and fun for my audience!  Visitors will see the art making space and displays of original  jewelry for sale.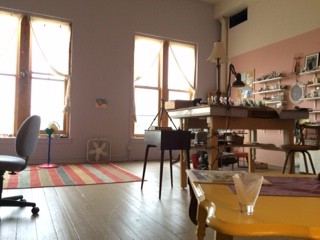 Recently, I've been weaving these sweet, colorful, triangular beads.  In the woven beads I combine color in interesting ways.  It's a great way to take color risks!  The woven beads are suspended from a bit a chain to create original earrings.  See these and more-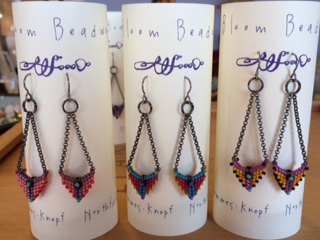 Come on in!  See you at #16.
in studio #16!
Sue Hammes-Knopf