Get a sampling of some of our Artour artists at the Riverfront Fine Arts Festival this weekend!
Eight of our Studio Artour artists will be participating in the Art Fair this weekend (Sept. 7 & 8) down along the Cannon River behind the Northfield Arts Guild in Northfield, Minnesota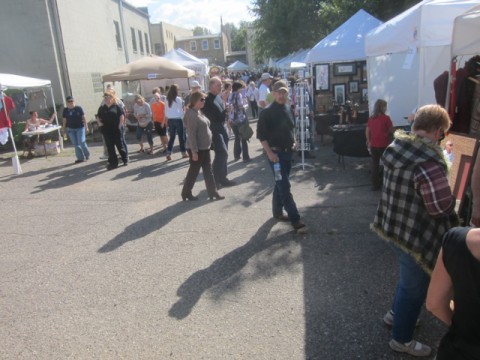 This is a wonderful art fair with the added attraction of being held during the Defeat of Jesse James Days in Northfield, Mn.   Along with great art you can eat fun food, go on rides,  and watch a reenactment of the bank robbery with horses and full costumes!
Participating artists include:
Patsy Dew -photography
Heather Lawrenz- Jewelry
Glynnis Lessing-Ceramics
Kathy Miller – Painting
Colleen Riley-Ceramics
Judy Saye-Willis -Jewelry
Tom Willis- Ceramics
Jennifer Wolcott -Metal
This is an easy way to preview some of our artists all in one place.
The art fair runs Saturday and Sunday starting at 10 am and ends at 5 pm.
More information on the Defeat of Jesse James Days can be found at http://www.djjd.org