A quick tour of Kip O'Krongly's amazingly neat and tidy studio.
It's always fun to see other artists' studios- that's the philosophy behind the tour!
Where do people create? What inspires them and how have they arranged or adapted a space to work best for them?
Kip's studio is upstairs in her house and is amazingly neat and tidy for a potter who works with a dark clay like Terra Cotta.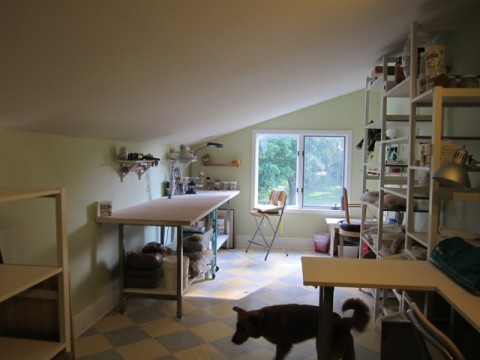 Kip does a lot of work with  stencils and has evolved from hand-cutting out reusable stencils from thin plastic to using a stencil cutting machine called a Silhouette Cameo which has given her a lot more flexibility in sizing and multiples.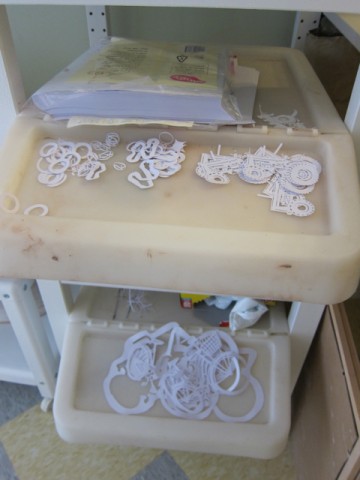 Kip's work is about  her "interest in the intertwining and complicated connections between food production, transportation and energy use."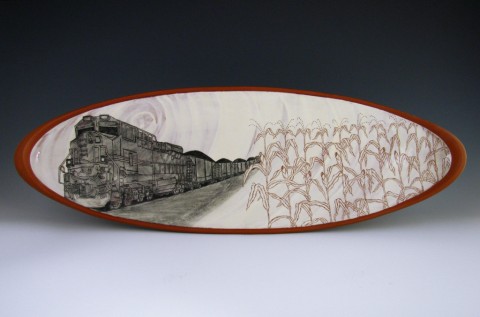 We see images of energy sources like windmills and power lines, tractors, trains and corn.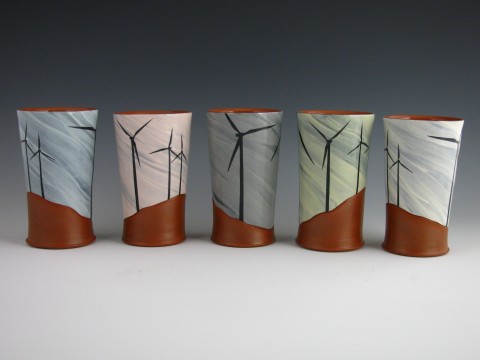 Kip hopes that through daily use of her functional tableware and thus repeated viewings of these images, people will "Open dialogue with those who share their tables and explore how their own personal actions can influence our collective future"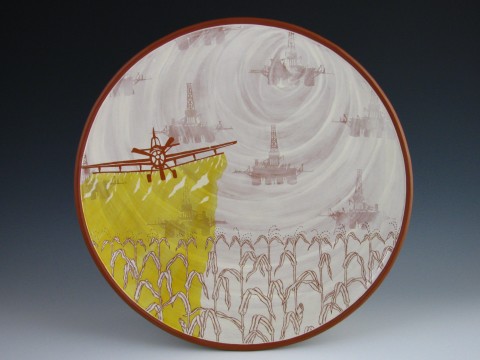 Kip told me she doesn't throw as much these days, preferring to handbuild her work  but you might guess at first that it is made on the wheel  because it is symmetrical and nicely finished. The benefit is that is very light and nice to handle.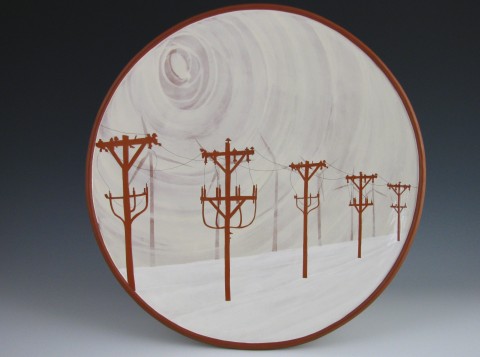 This beautiful oval serving piece is "green" that means it is unfired and ready to be decorated.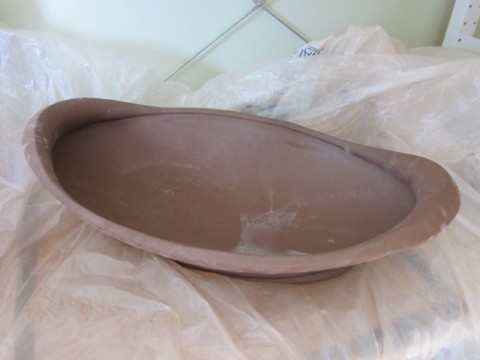 Kip's kiln is in her garage.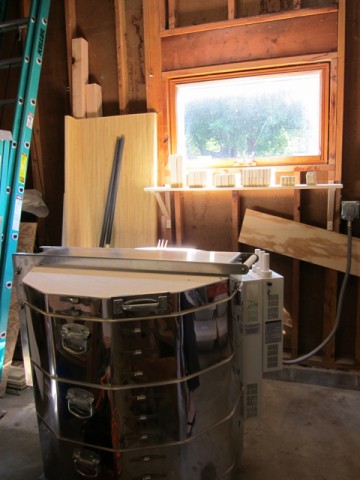 And let's not forget Gertie who will be so excited to see all of you on the Studio Tour! 
This is a link to a recent video she made about Terra Sigilata- the extremely smooth finish  she puts on the undecorated surfaces of her work
http://www.youtube.com/watch?v=s_1fhFL6zgw&feature=youtu.be
More information is available here at Kip's website.